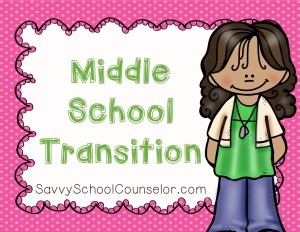 My school counseling lesson for 5th grade this week is all about transitioning to middle school.  I really enjoy talking with my 5th grade friends about going to 6th grade.  There are many things they are excited to experience, but there are also some things they are unsure about.  This lesson simply serves as a time to discuss all the feelings they have about transitioning from elementary to middle school.
To start the lesson, I gave each student a copy of the Middle School Transition form I created for discussion.  The form has three feeling faces, and the students chose the one face that best describes how they feel about going to 6th grade.  Next, they explained why they feel that way.  The majority chose the smiley and straight face while very few chose the unhappy face.  I asked several of the students to share with the class.  Some of the reasons they stated were:
"I am excited to meet new friends."
"I don't have to stay in the same class all day."
"I get to choose electives."
"I'm excited about meeting new friends, but I am going to miss my old friends who aren't going to my new school."
The last statement is key for students in my district because it is very large.  My 107 or so 5th graders are going to 15 different middle schools.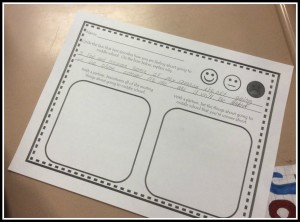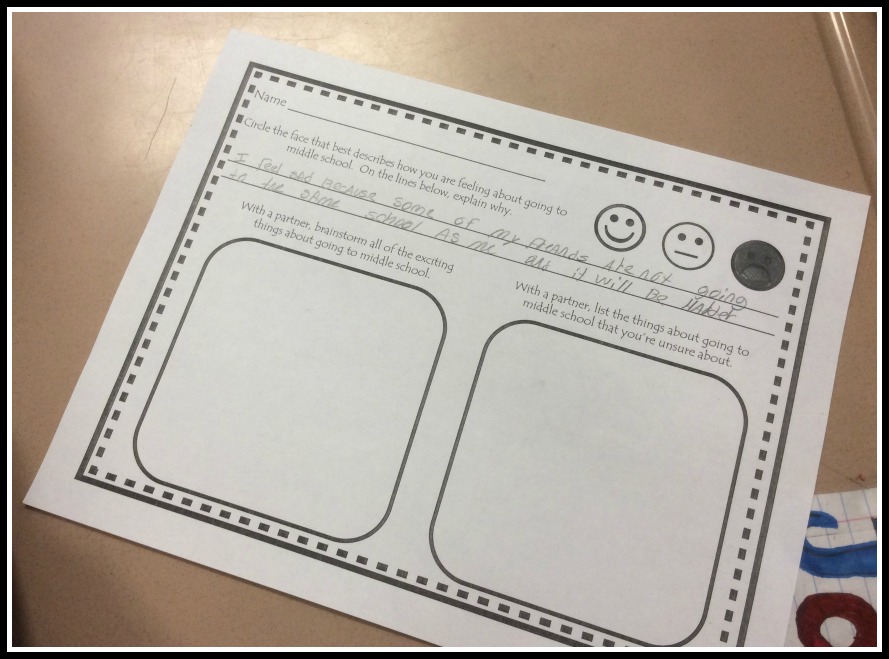 After the students shared, I asked them to work with a partner to brainstorm lists of all the things they are excited about and all the things they are unsure about.  The conversations I heard while walking throughout the classroom were interesting and seemed to be sincere thoughts about how they are feeling.  After a few minutes, I asked them to share from their lists.  As they shared, I squashed any "myths" and explained some things in further detail.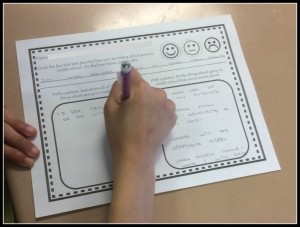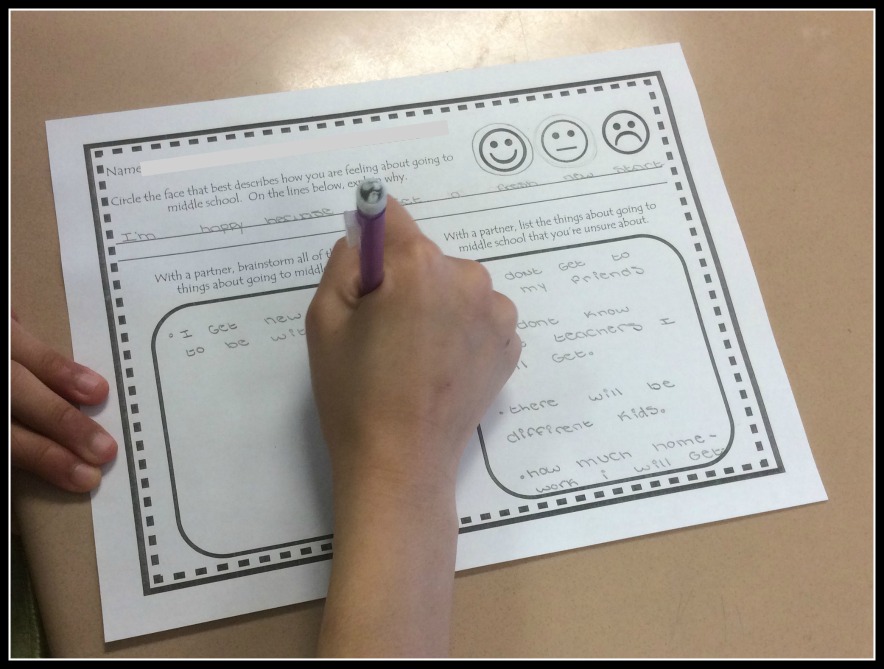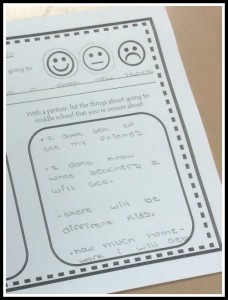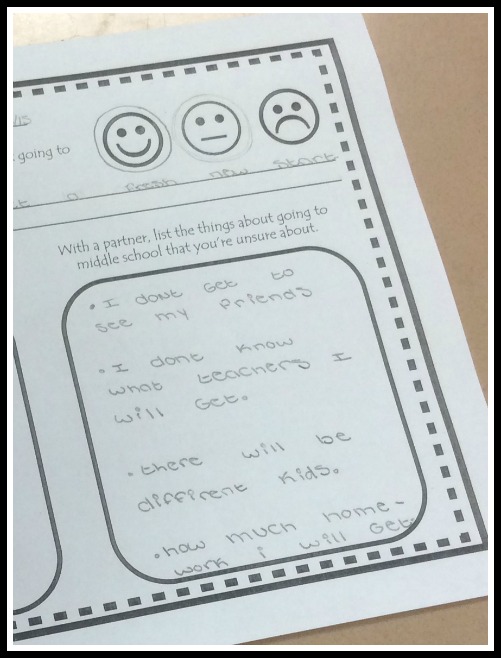 Click the link below to print your copy of the sheet I've used in my classes.
Middle School Transition Sheet
Next, we watched a video I found on YouTube which was made at a school in Texas.  Even though the video mentions some specifics about their particular schools and district, it worked perfectly for my lesson.  It included both 5th graders and 6th graders.  There are lots of great tips shared by staff members as well as students.  The students in the video give advice and also share their fears about going to middle school.  There were times during the video where I would pause for more discussion or to restate comments as they would relate to our school district.
After the video, many of the students had thoughts to share about what they learned from watching the video such as how organization is important when it comes to keeping up with homework and assignments.  We used the remainder of our time to discuss open house dates for the different middle schools and our 6th grade registration night.
Over the next few weeks before our 6th grade registration night in April, I will hold lunch bunch groups for the individual middle schools.  During these sessions, we will talk about information that is specific to each school and look at elective forms.  I usually have about 6 groups for our 3 largest feeder schools and combine most of the rest into 1-2 more groups.  Students leave with copies of the elective forms so they have time to think things through with their parents before they complete and sign the official paperwork in April.
What are some activities you use for middle school transition lessons?
Stick around!  You can follow Savvy School Counselor with free email updates.  You can also follow my TpT Store to keep up with my latest products and freebies.
Follow @svyschcounselor
Related Posts via Categories