Last year, I wrote a review about the Social Skill Builder App.  This app comes in a full version and a lite version.  You can check out my previous post to learn more about what the app offers.  There are new modules included in the "My School Day" section.   When I first posted about the app, there were only four modules.  Now there are ten.  Like before, the newer modules include videos of various school day situations followed by questions for students to answer.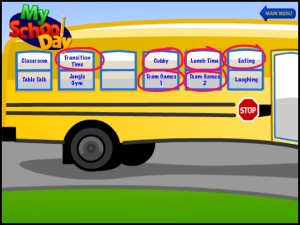 Here's a little about each of the newest modules included since I posted last:
Transition Time demonstrates how students should respond during a transition.  The example used in the module is the end of recess.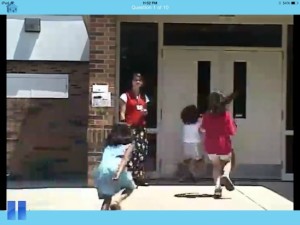 Cubby shows the appropriate way a group of students should use their cubbies along with expected behaviors when several students are at the cubby area at one time.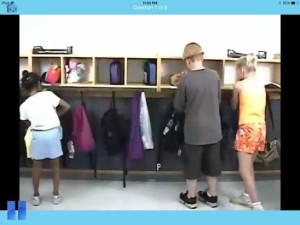 Lunch Time demonstrates how students should find a seat in the cafeteria and table manners.  It also shows the correct way to go through the lunch line.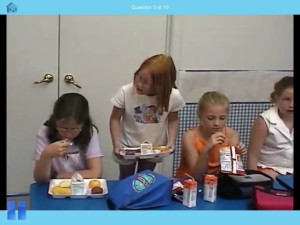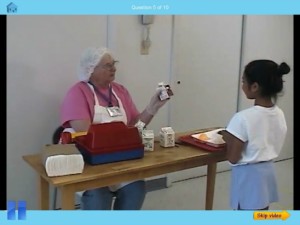 Eating shows students' expected and unexpected behaviors when eating such as chewing with your mouth closed (expected) and wiping your mouth with your hand (unexpected).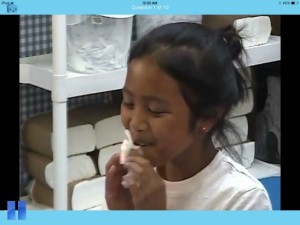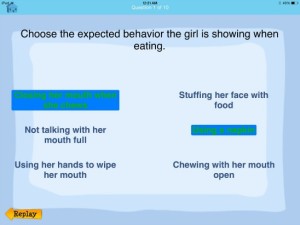 Team Games 1 and Team Games 2 focus on appropriate ways to play, what to do if someone gets hurt and good sportsmanship.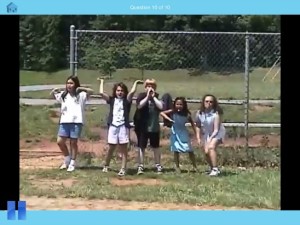 I have used the app with my social skills groups, and they have enjoyed using it.  I would love to hear from those of you using Social Skill Builder with your students.  If you have used it, please leave a comment and share how it has worked for your students.
Something that has changed since last year is the price of the app.  If you want to purchase the full version, it is now $19.99.  The Lite version is still $2.99 and allows in-app purchases of additional modules.
Here's another chance for someone to win a code for the FULL Version of the Social Skills Builder App- a $19.99 Value.  All you need to do is enter this giveaway before 11:59 PM (EST) on Monday, April 21.
a Rafflecopter giveaway

Stick around!  You can follow Savvy School Counselor with free email updates.  You can also follow my TpT Store to keep up with my latest products and freebies.
Follow @svyschcounselor
Related Posts via Categories