While looking for more meet the school counselor ideas, I found a familiar idea from an old magazine on my bookshelf.  The original article was written by Michelle Jordan.
Many of us have heard of placing items in a bag and relating them to the school counselor's role.  The School Counselor's First-Aid Kit follows the same concept.  First, you'll want to find something to hold your items.  Your kit can be kept in a box, or you can find a child's toy doctor bag.  Label your kit "School Counselor's First-Aid Kit." Inside the kit, you'll need the following items: a tissue, a toothpick, a Hershey's Kiss, a star, a penny, a bandage, an eraser, a Life Saver, and a cotton ball.
After asking the students to tell you what first-aid kits are usually for, you can share each of these items one by one.  With your help, the students can tell how each item relates to your role.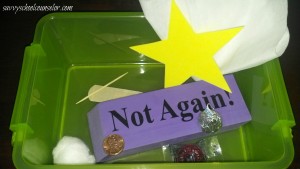 Tissue–  A school counselor wants to help students dry their tears.  Students need to know it's okay to cry if they have a problem.
Toothpick–  A school counselor helps students "pick out" their problems and work on them.
Hershey's Kiss–  A school counselor wants to help students feel better and a treat can do just that.
Star–  A school counselor can help students find their way when they are lost.
Penny–  A penny reminds students that they are valuable and special.
Bandage–  A school counselor wants to  help heal students' wounds.
Eraser–  The eraser reminds students that everyone makes mistakes.  School counselors help students deal with their feelings about the mistakes they've made.
Life Saver–  Life savers serve as a reminder that students can see the school counselor if they need someone to talk to.
Cotton Ball–  This reminds students that the school counselor is full of warm fuzzies and compliments.
To make the kit, I found a container at The Dollar Tree. I also used Making Memories' "Creative Letters."  I used foam sheets to make the star and to decorate the lid.  I found a nice, large eraser at The Dollar Tree also.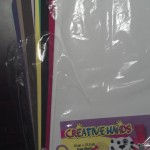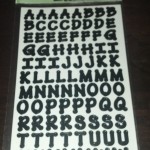 This kit can be kept in a visible spot in your office to remind students about your role.  You can also use it as you meet new students throughout the school year.
Stick around!  You can follow Savvy School Counselor with free email updates.  As always, I'd love to hear from you.  What else would you include in the First-Aid Kit and why?
Follow @svyschcounselor
Related Posts via Categories