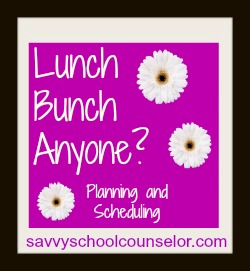 At the beginning of the school year, I fill in my school counseling calendar for the year to include classes, regular small groups, and Lunch Bunch sessions.  I typically schedule all of my lunch bunches on Tuesdays and Thursdays.  I host two grade levels per week and plan to see up to nine groups per grade level.  You can refer to my post Lunch Bunch Anyone? for more specifics.
Click the following photo to print a copy of the letter I send to teachers for lunch bunch.  You will need to create a letter that meets the needs of your program, but this will at least give you an idea of what to say.  I include a second page specific to each grade level as well with their assigned dates.  The sample includes 5th grade's schedule on the second page.  I give each grade level their specific lunch bunch dates at the beginning of the year so they know in advance when their dates fall.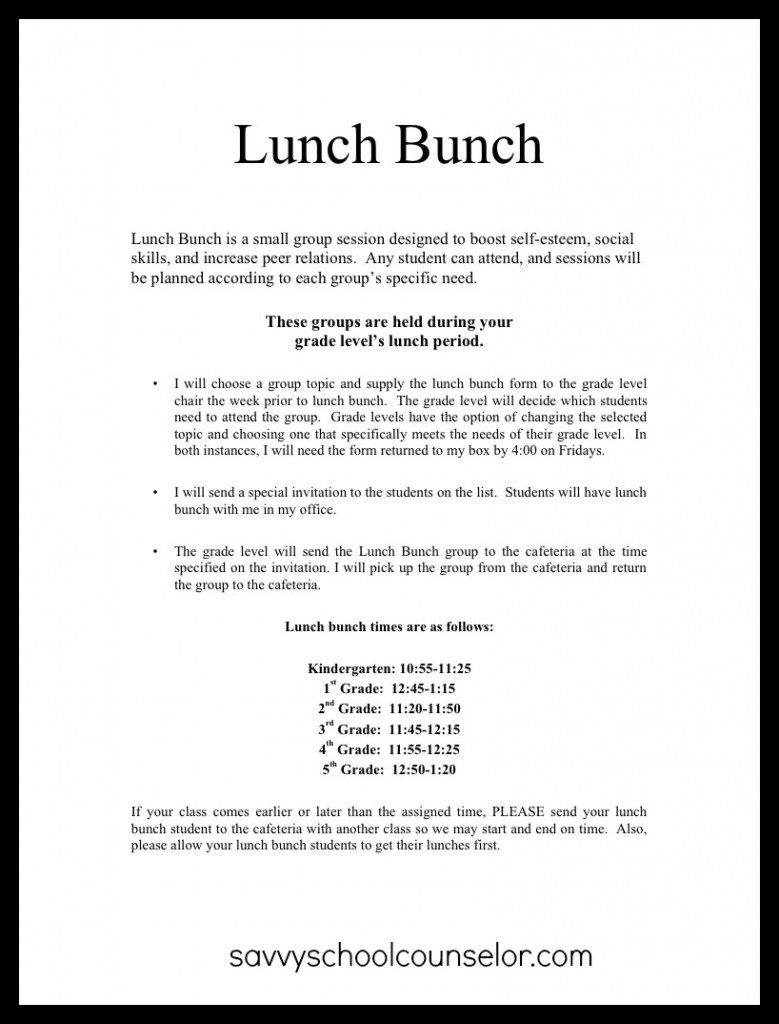 This photo shows my year-at-a-glance for lunch bunch from last year.  I post this beside my office door and on my bulletin board inside my office.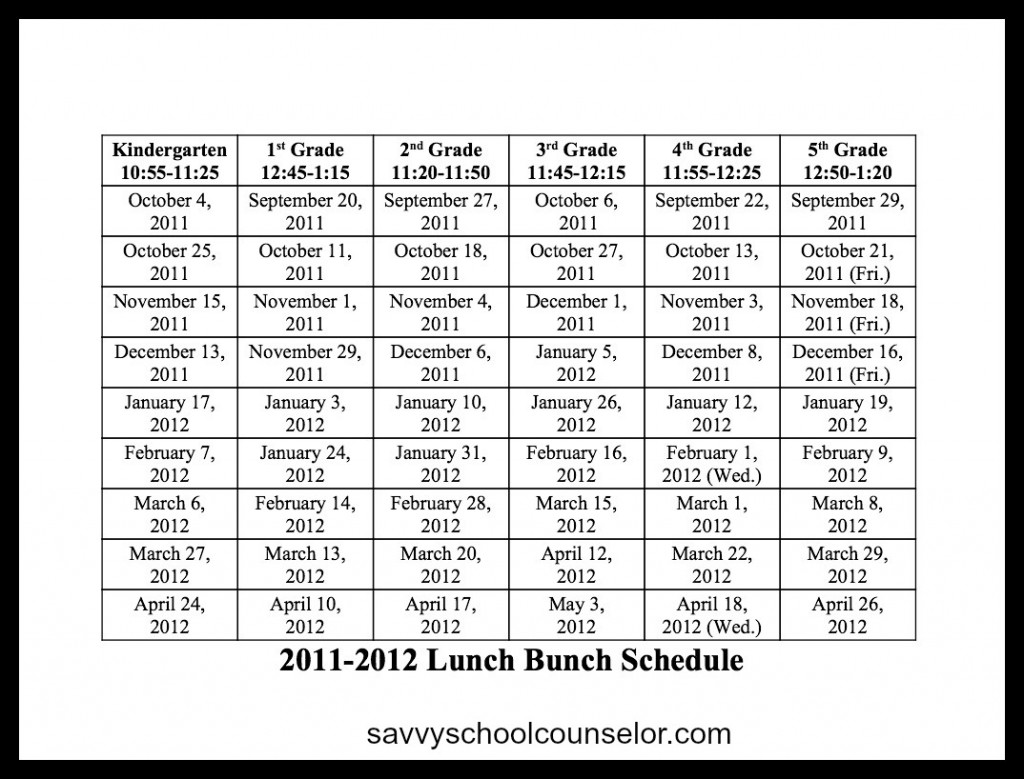 I am a planner, so I like to be able to refer to a chart of some sort for things I do on a regular basis.  I created a basic chart in Microsoft Word to refer to each week as I plan my lunch bunch lessons.  I consider it a "living" document that can be changed when necessary.  I just like to have a plan in place.  If new concerns arise within a grade level, I can easily switch out one of the subject areas to accommodate the issue.
Click here to see a Lunch Bunch At-A-Glance for this school year. You'll notice some blocks say "Reward for SOARing."  We are falcons at my school, and we "S.O.A.R." which stands for:
Show respect
Order and safety
Awesome attitude
Responsibility
Although a majority of my sessions are planned to target specific areas, I also like to celebrate those students who are "SOARing" as well!
Stick around!  As the school year progresses, I will post about specific lessons I use for Lunch Bunch.  You can follow Savvy School Counselor with free email updates.  As always, I'd like to hear from you.  What other topics do you include for Lunch Bunch?
Follow @svyschcounselor
Related Posts via Categories