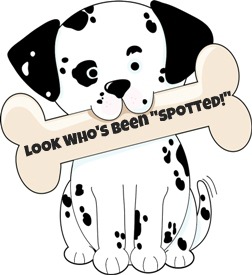 I'm excited to add another blog to My Favorites today.  School Counseling By Heart is a wonderful school counseling blog authored by Rebecca Lallier.  I am always impressed by her insightful blog posts which cover a wide range of topics.  To learn why she calls her blog "School Counseling By Heart," check out her About Page.  It is a great example of the time and thought she puts into her blog posts.  I want to take this time to tell why this blog is one of my favorites.
Rebecca often shares cool ideas about resources school counselors can use in their programs.  I most recently learned about the game Max which is absolutely, positively Rebecca's most favorite counseling game of all time throughout eternity (so far)! 🙂 After reading her post, which included all of the skills this game can help children build, I was convinced I had to have it!  There's also her wonderful idea about using Post-It notes to help students talk about uncomfortable feelings.  In this post, Rebecca shares how she uses this method with students who are depressed or anxious.  It is a wonderful idea for helping students process their feelings.  Check it out!
Rebecca also shares her experience of working with Hospice and dealing with grief issues.  I was especially moved by her post "When a Staff Member Dies."  In this post, she shares about the experience of losing staff members as well as other school family.  My school has lost two wonderful staff members.  The most recent occurred this past December 2011, so I immediately connected to the experiences she shared. She gives excellent tips on what to consider if this unfortunate event happens at your school.  She also lists several pieces of literature that are helpful to read.  I wouldn't hesitate to ask Rebecca for advice if I had to face a similar situation in the future.
I have found wonderful lesson ideas on School Counseling By Heart.  "What's Behind the Angry Mask" offers a great activity to do with your students to assist them with discovering the root cause of their anger.  Rebecca tells her students that anger is often a mask that hides other feelings. She says the students are better able to work through their feelings after the angry mask lesson.  "Moving Up to Middle School" is another great post where she shares how to assist your rising 6th graders with their middle school transition.  I really like the chalk talk activity she incorporated.  You'll have to visit her blog to find out more!
What I've shared today is just a morsel of what you will find at School Counseling By Heart.  I'm so glad that Rebecca takes the time to share her school counseling knowledge and ideas with us on her blog.  Check it out today.  You will not be disappointed!
Stick around!  You can follow Savvy School Counselor with free email updates.  As always, I'd love to hear from you! Do you have a favorite post from School Counseling By Heart?
Follow @svyschcounselor
Related Posts via Categories