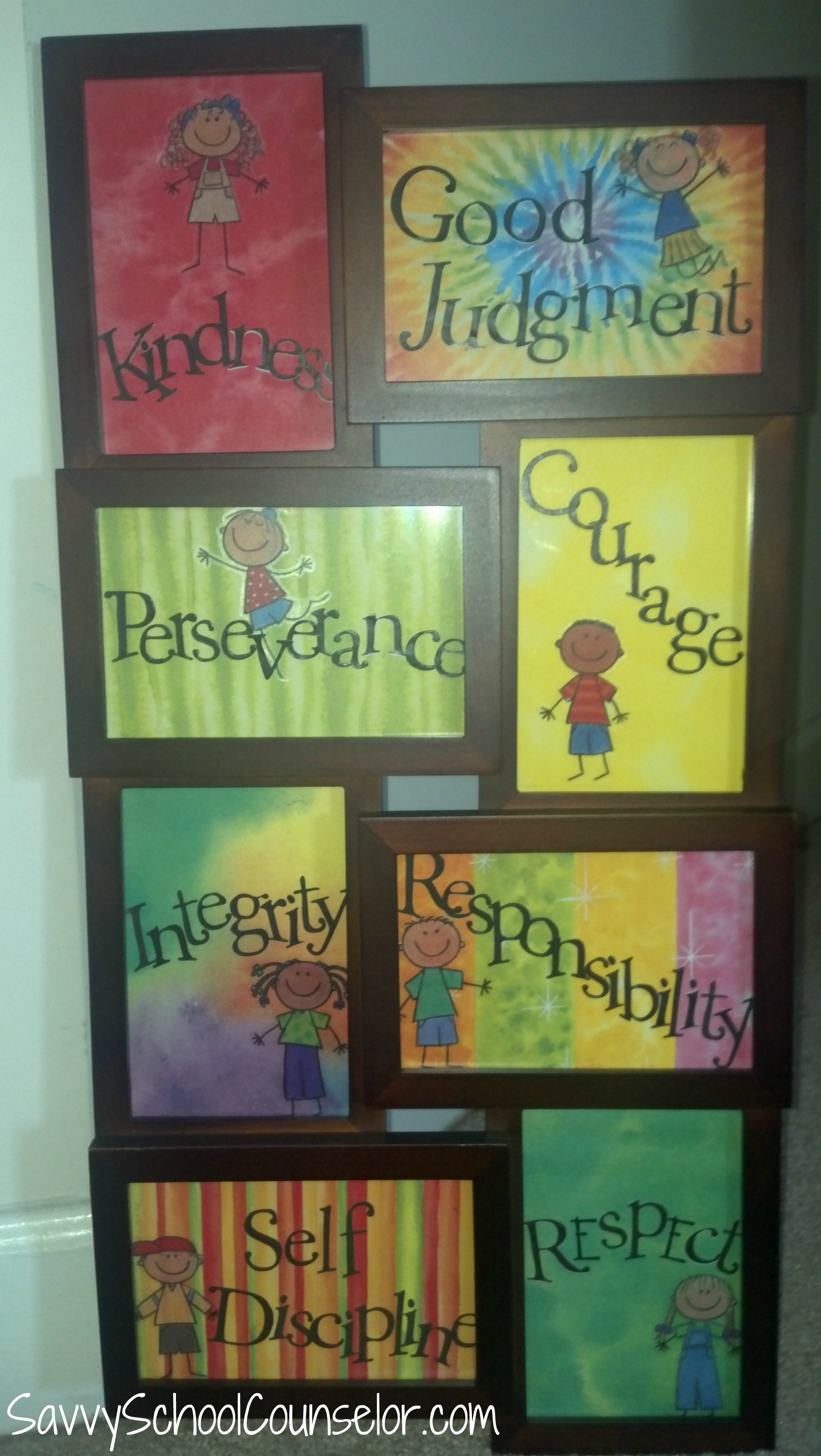 I love scrapbooking even though I rarely have time to do it!  When I saw this cool idea on Pinterest a while back, my brain started racing.  How could I use this in my school counseling office?  It wasn't long before the character traits came to my mind.  I already had the frame sitting in my craft room.  I bought it two years ago and had never put a single picture in it.
Today, I have had a blast cutting paper and using some of my favorite sticker purchases to make this character trait collage to hang in my office.  It was not difficult at all.  Here's how I did it:
I looked through my tub of scrapbooking paper and found a mini kid's slab of 6×6 papers.  There were lots of fun patterns to choose from.  Because I was going to add stickers of children on them, I didn't want the paper choices to be too busy.
After choosing eight patterns, I used my paper cutter and cut each one down to 4×6 which is the size of the frames on the collage.  I ended up having to cut another tiny sliver less to get them to fit in though.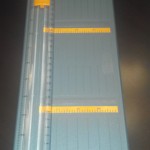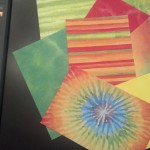 I used my favorite letters, which I can't seem to find ANYWHERE anymore, to make the character traits on each.  Four of the pictures are vertical and the other four are horizontal.  I added New Kids Stickers by  "me and my BIG ideas" which I have had for so long and never used.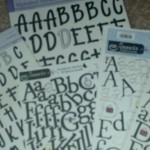 Afterwards, I put them in the frames, and I was very pleased with the results.  I really like that I can display the frame horizontally or vertically.  I'm not sure which one I like best.  Which way do you like it?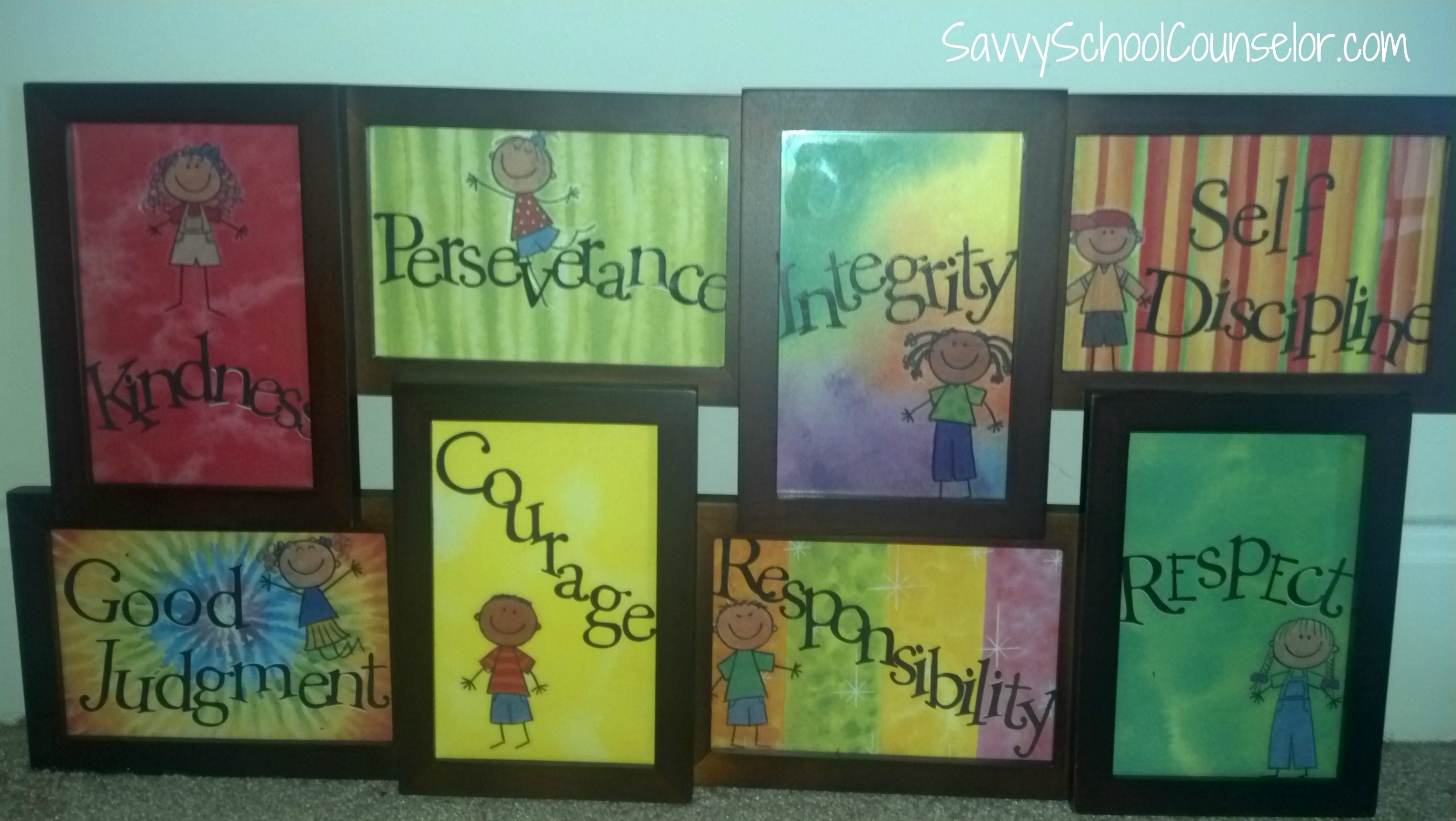 You can follow Savvy School Counselor with free email updates.  I'd love to hear from you.  Connect with me!
Follow @svyschcounselor
Related Posts via Categories