My school district has adopted eight character traits.  Each month, we focus on one trait.  As I visit students during classroom guidance, we talk about the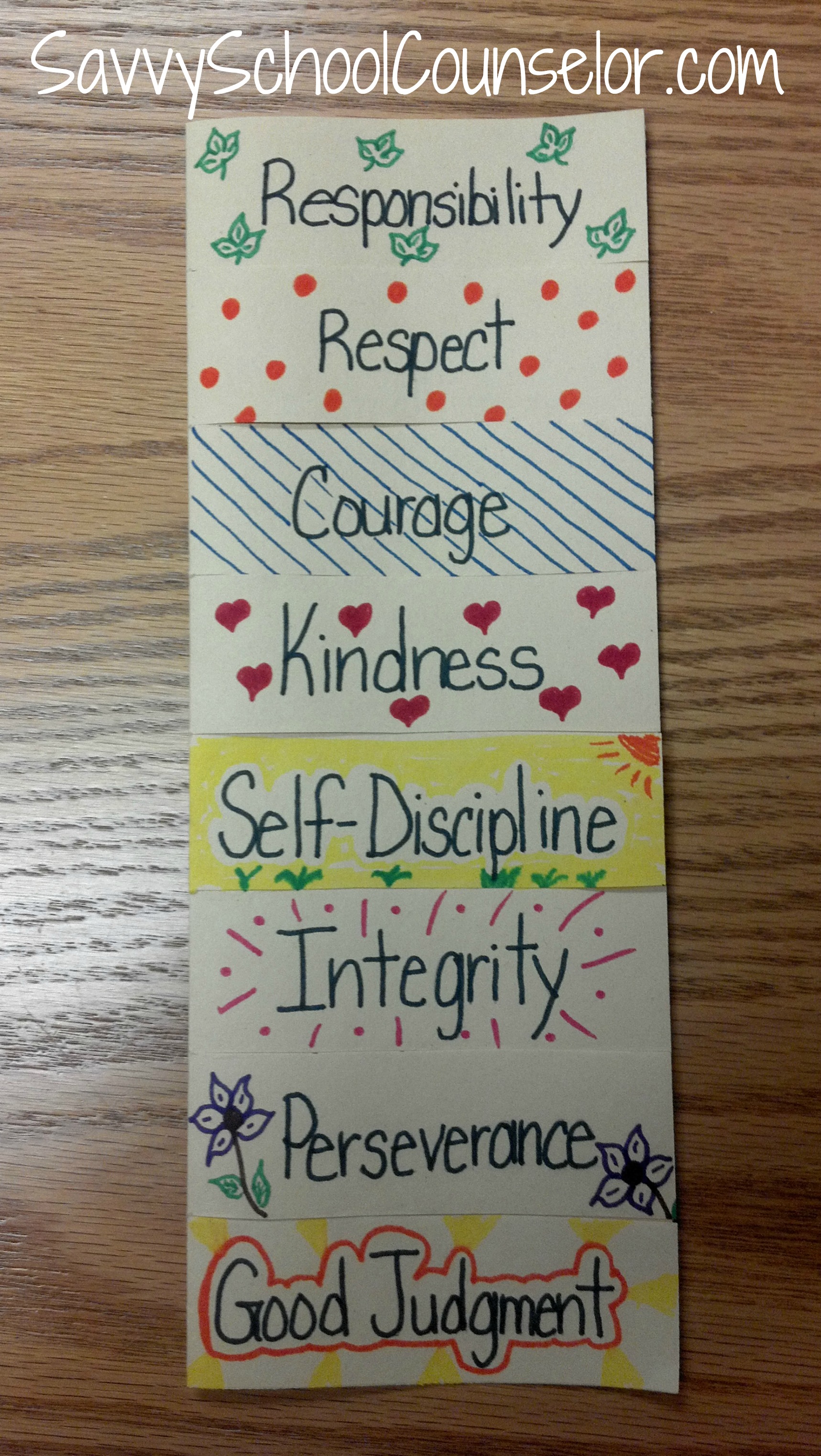 trait of the month.  Students take turns sharing examples of how they have shown the character trait in their daily lives.
The school year is coming to a close, and I wanted to review with my second grade friends all we have learned this year about good character.  As I mentioned in a previous post, I want to incorporate foldables into some of my classroom guidance lessons.  I created this simple foldable to use for the character trait review lesson with second grade.  Similar to my preparation for the testing tips foldable, I drew and copied the lines on manila paper ahead of time and pre-folded the paper. The students only needed to cut the seven lines on the left side of the paper to create the eight flaps for this foldable. Using a document camera, I demonstrated where and how far to cut. (I loooove the document camera!)
After cutting the flaps, the students wrote one character trait on each flap.  Using the document camera, I displayed each character trait one by one as the students wrote them.  The next step was to write a kid friendly definition of each trait on the opposite side of the flap.  I shared each one by one for the students to add to their foldables.
Next, the students wrote one sentence for each character trait beginning with "I will…"  I asked them to write how they will display each trait going forward. I showed examples of each, but I encouraged them to come up with their own.
Finally, the students used the remainder of the time to decorate and color their foldables. Some of the students volunteered to share their "I will" statements for a few of the character traits.  Many of them really thought about areas where they could improve in order to show the traits.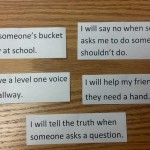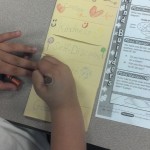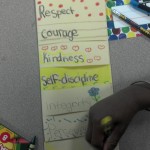 I'm always looking for new character education ideas to use in my school counseling program. I'd love to hear your ideas.
Connect with me
!
Follow @svyschcounselor
Related Posts via Categories