In just three more weeks, I will be back at my school preparing to see my students and starting a brand new school year.  Regardless of how much I love my summer break (and I mean LOVE…), there is something exciting about starting over with a fresh, clean slate!  It's time to start thinking about setting up my office and planning for the school year.  Here are a few things I want to share again to get you thinking about ideas to incorporate at your school.
A few years ago, I shared how I made this Crafty Character Trait Collage.  If you're like me and enjoy being "crafty" from time to time, this is a fun project to take on.  It's just a matter of finding stickers and letters that appeal to you, scrapbook paper and a little time.  Check out this post if you'd like more information on how to create one yourself.  Walmart continues to sell these exact same frames in black and brown.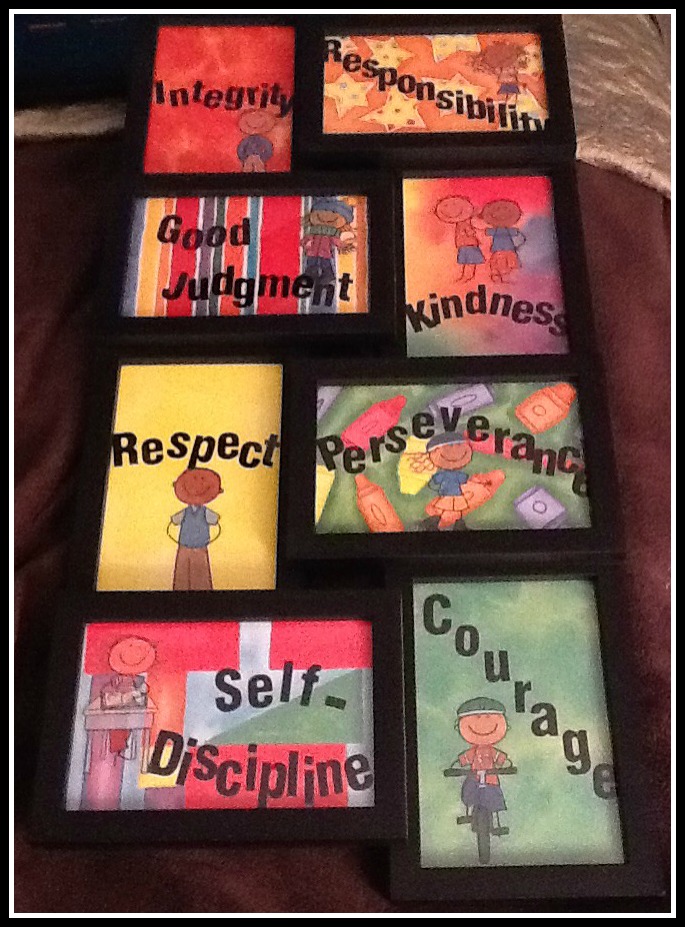 I plan to continue my College and Career Spotlight bulletin board this school year.  As I shared in January, half of the board highlights colleges and universities and half spotlights an individual career cluster.  Although I didn't get through many schools during the last school year, the staff at my school was very helpful with supplying school paraphernalia for their Alma Maters. I'm looking forward to spotlighting more this year.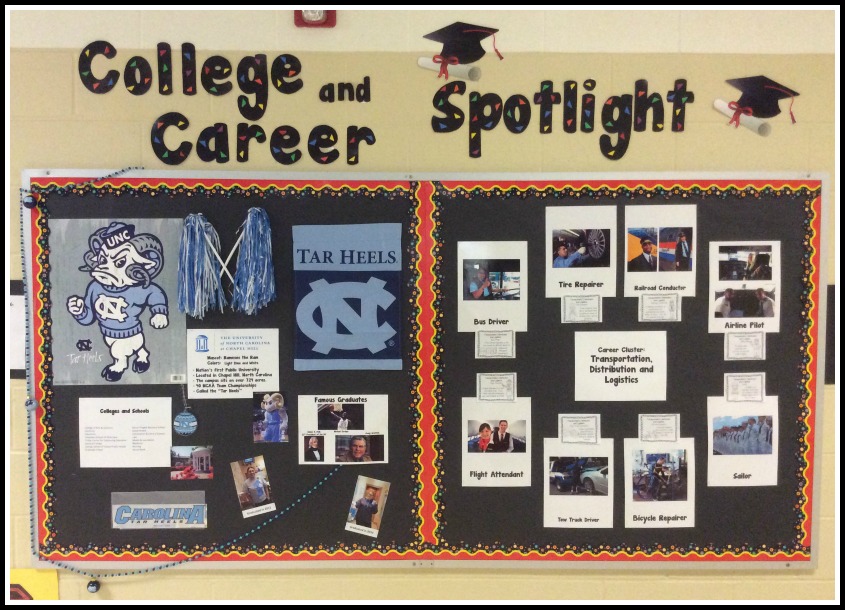 I have really loved using the book Mrs. Joyce Gives the Best High Fives with my students.  This book helps facilitate everything you'll want to touch on during your meet the counselor lessons or new student groups.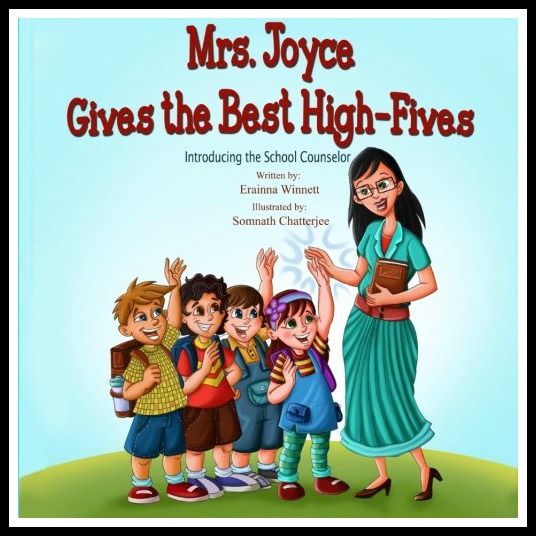 Finally, for anyone looking to add to your school counseling resources, starting at midnight tonight, the annual site-wide TpT Back to School Sale will be underway.  The sale will run through Tuesday, August 2nd.  During those two days, you can save 28% on all the resources in my TpT store.  All you need to do is use the Promo Code:  BestYear for the complete discount.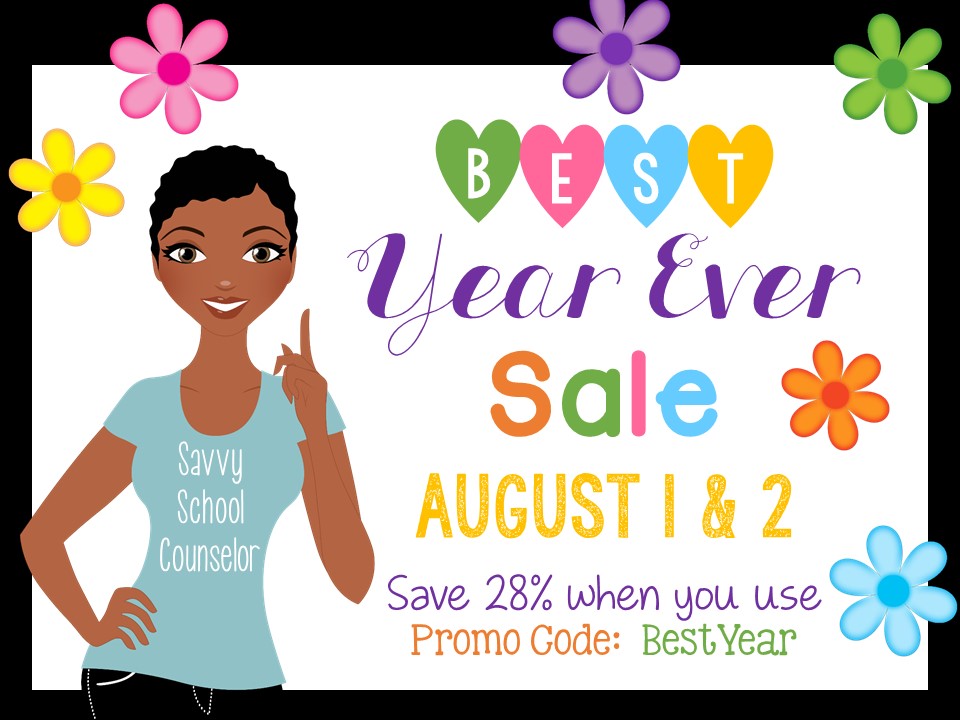 Stick around!  You can follow Savvy School Counselor with free email updates and newsletters.
Follow @svyschcounselor