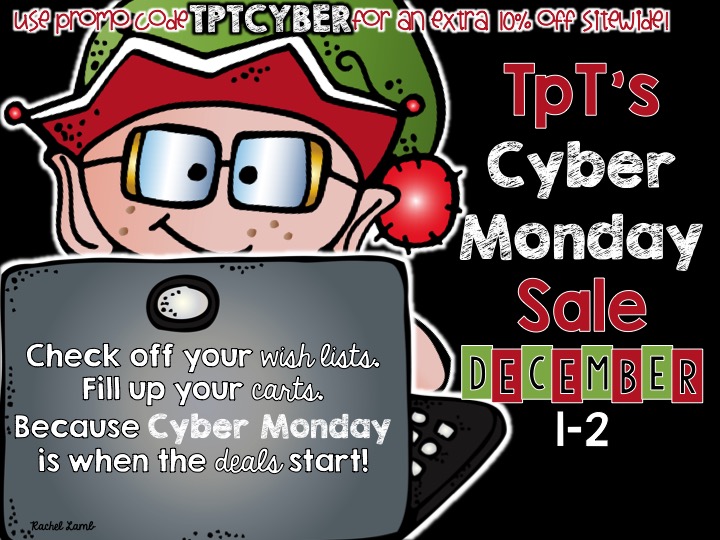 Tomorrow is Cyber Monday!  So the Savvy School Counselor Store is participating in the Teachers pay Teachers Site-wide sale.  The sale begins tonight at 12:01 A.M. (December 1) and will run until 11:59 P.M. on Tuesday, December 2.  Everything in my store will be discounted by 20%.  You can also receive an additional 10% discount when you use the promo code TPTCYBER upon checkout.  These discounts will be in addition to my already discounted combo and bundle packs.
Be sure to check out my monthly school counselor activity packs.  They are sold individually, in seasonal combos and as one Mega Pack.
I have several people who contact me to make specific requests. So I created this Google Form. Do you have a request for a product? Tell me about it. If I create it, you will receive it free!
Follow this link to leave a request:  http://goo.gl/forms/le071npx2s
Stick around!  You can follow Savvy School Counselor with free email updates!
Follow @svyschcounselor