If you ever want to find some awesome ideas about character, head on over to The Corner on Character authored by Barbara Gruener.  Barbara shares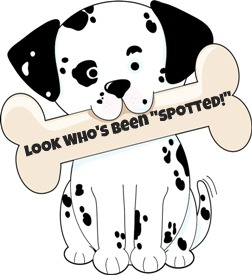 something new each day from great literature selections to special heartfelt moments she's had during her school day.  I always enjoy visiting her blog and reading her posts.  Barbara seeks to "positively influence and inspire you to seek out similar elevating experiences that you can share with others," and she does just that!  I want to take this time to highlight what I love about The Corner on Character.
I love to find great literature to tie into my school counseling lessons.  The Corner on Character has highlighted so many great books that tie in character education.  I'm always excited when I discover new children's literature, and Barbara's blog has introduced me to several titles I was not familiar with.  She gives excellent book reviews which help you to decide if the book is a good fit for your program.  Along with the books, she has shared songs she sings with her students to support good character.  If you check out her post Something to Squawk About, you will find one there that is sung to the Mickey Mouse Club theme song.
More songs!! Barbara is a school counselor after my own heart.  I LOVE music, and I've  written about how I sing songs with my Kindergarten friends.  Well, Barbara sings with her students as well and often shares "a little ditty" she's created with her readers.  Check out her signature song called Kids With Character sung to the tune of the Adams Family theme song.  I'll have to adapt that one for my school. (Too cute!) She's also recently started Saturday Songs where she will showcase songs that inspire every Saturday during the summer.  The posts include a video clip of the song and in her post she tells why it is uplifting or motivating.
Barbara inspires me as she shares her own special moments and experiences with her readers.  When two third grade classes created special books called "Somebody Loves You, Mrs. Gruener," she shared how  those affirmations and appreciations made her day.  I thought of her as I cleaned my office at the end of the school year and came across some of my own student created cards and books.  The mission of Barbara's blog resonated with me in that moment.  She encourages us to look at those things that lift us and to share them with others so they too can be inspired!  I'm going to make an effort to do more of that, thanks to Barbara.
There's no question as to why she would be a finalist for the 2012 Really Good Education Blog Award. If you haven't been to The Corner On Character, check it out!  Thank you, Barbara, for sharing all of those nuggets of inspiration on your blog!
Stick around!  You can follow Savvy School Counselor with free email updates.  You may leave any comments here or visit my contact page to email me directly.  As always, I'd love to hear from you.  Connect with me!
Follow @svyschcounselor