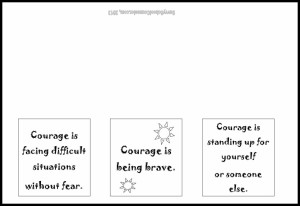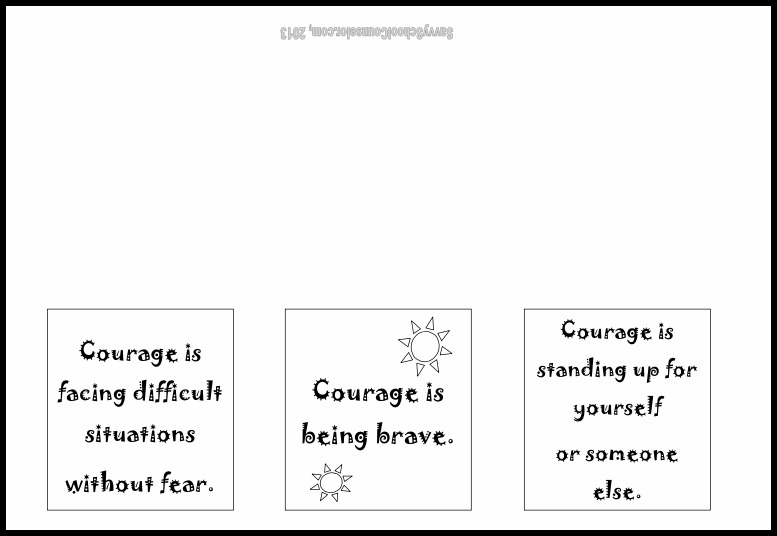 I recently began creating more character trait paper folding activities to use with my students.  I first shared one in this blog post about respect.  Since then, I've tried to find a simple way for my blog readers to make these activities with their students too.  This courage activity simply needs to be copied onto your preferred paper (front to back) and given to your students to cut and create.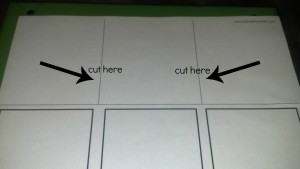 Once they fold the paper in half and cut the two lines on the inside, they are ready to illustrate and write about how they show courage.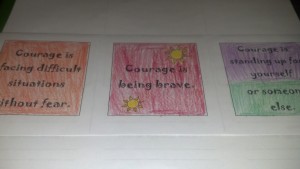 To copy front to back, I fed my sheets into the copier's feeder one on top of the other this way: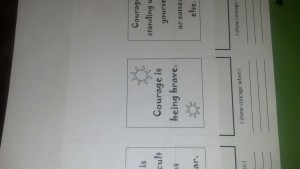 I won't promise that it will work for your particular copier, but I do believe with 95% certainty it will copy correctly.
To print your own copies for this activity, simply click the pictures below.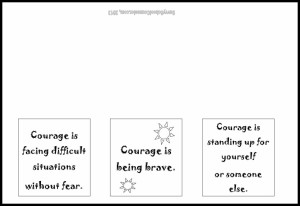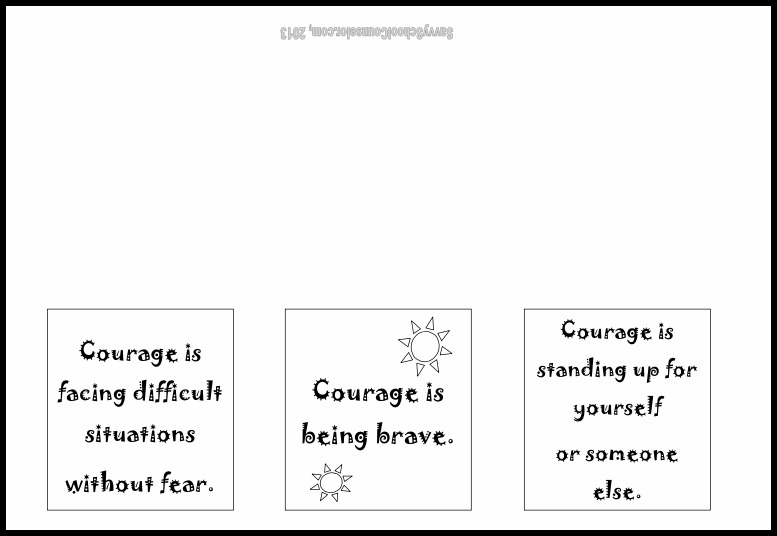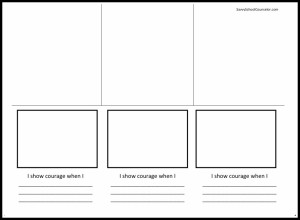 I have created a character pack for my Teachers Pay Teachers store which includes Courage, Kindness, Respect, and Responsibility.  All four sell for $2.50.  I will be adding more character packs soon.  I'd love for you to visit if you're interested, but I am happy to give away the courage freebie here.
Stick around!  You can follow Savvy School Counselor with free email updates!  As always, I'd love to hear from you.  How would you use this activity?
4/8/13 ETA:  Two new character packs have been added to my store.  More Character Trait Paper Folding Activities includes Self-Discipline, Integrity, Perseverance, and Good Judgement for $2.50.  The Character Trait Paper Folding COMBO PACK includes all eight for $4.00.
Follow @svyschcounselor