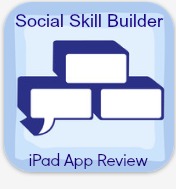 Today, I would like to take some time to share my experience with the Social Skill Builder iPad App.  First, I would like to thank Amanda from Social Skill Builder, Inc. for  inviting me to complete the review and for sending me the free promo code in order to review the app.
Social Skill Builder is a company that sells software programs created to teach children problem solving, friendship and life skills, critical thinking, emotions, and consequences through the use of interactive video clips.
There are two versions of the app:  Social Skill Builder Lite ($2.99) and Social Skill Builder Full ($12.99).  The difference between the two apps is the number of modules included.  The lite version contains four modules while the full version contains ten.  The complete program on CD is $530.95.   The app is a snapshot of what the complete program offers.
I was given the promo code for the full version, and was able to preview ten modules.  I was also able to use this app with three of my social skills groups.  The students I used the app with were first, second, and fourth graders.  I also plan to share this app with my school's Speech Language Pathologist as it was created by SLP's.
There are four categories on the app:  My School Day, Preschool Playtime, School Rules, and My Community.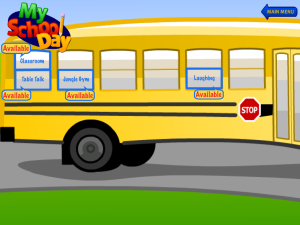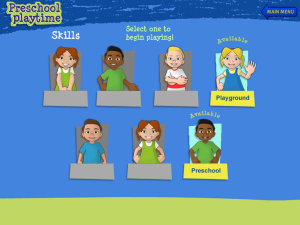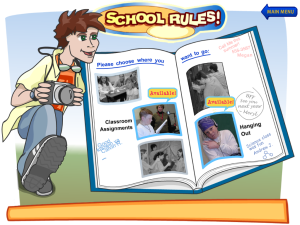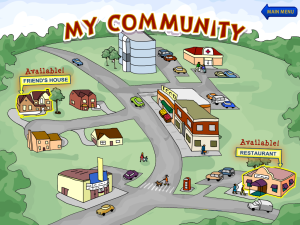 My School Day contains four modules:  Classroom, Table Talk, Jungle Gym, and Laughing.  I used this portion of the app with all three groups as the issues addressed tied in well with what my students needed.  The video clips are short enough to keep the students engaged while still getting the point across.  Each video has actors demonstrating behaviors that are expected and unexpected.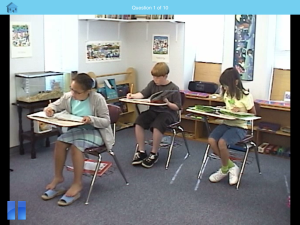 Students are required to select the best answer for a question or a series of questions following each clip.  Students are encouraged when they make correct answer selections as they hear, "Keep looking.  There's more."  If all answer choices are correct, students receive positive feedback such as,  "Wow!  You've really got it now!" or "Wow!  You got them all!  Great job!"  My students seemed to really like the animated pictures that would pop up on the screen.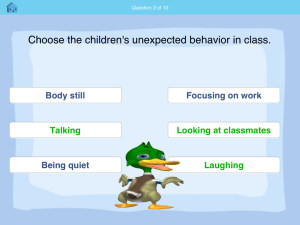 Preschool Playtime includes two modules: Playground and Preschool.  This category says preschool but is still great for the early primary grades.  It is geared toward children age 3-7.  I used a few videos from the playground module with my first grade group.
School Rules includes two modules:  Classroom Assignments and Hanging Out.  This category is geared toward students ranging from age 8-18.   The students in the videos appear to be in middle or high school.  I can see how most of the scenarios can be used with elementary students, but I would most likely use them with students in grades 4 and 5.
My Community includes two modules:  Friend's House and Restaurant.  I like that this category deals with social behaviors outside of school.  The students are able to review basic social skills involved when visiting a friend or eating out.  It is appropriate for students ages 5-15.
It is very evident as to how this app can be used with a variety of ages. I like that the videos are of real children.  I also like the positive feedback given when correct answers are chosen.  The app is excellent for auditory, visual, and kinesthetic learners.  All of the students in my small groups are regular education students with the exception of one with an IEP who is on the autism spectrum.  There were a few with attention difficulties.   I never had a student who wasn't fully engaged while using the app.  The questions were straight forward and to the point.  Having a variety of answer choices made the students take time to think through their selections.
Of course, I would love to have more modules available on the app.  However, there are several videos included within each module.  I was able to easily spend the entire group period (30 minutes) just focusing on and discussing two of the modules.
Would you like to have this app for your iPad?  Enter my Social Skill Builder App Giveaway!  This giveaway will end at 11:59PM on Friday, April 12.
Stick around!  You can follow Savvy School Counselor with free email updates.  You can also follow my TpT Store to keep up with my latest products and freebies.  As always, I'd love to hear from you!  Have you had the opportunity to use the Social Skill Builder App?  What are your thoughts?
Follow @svyschcounselor
Related Posts via Categories