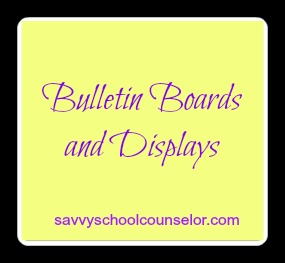 It's amazing how we, as educators, can work in our rooms all day long and feel like we've barely accomplished anything by the end of the day!  I've been so excited to start seeing my school counseling Pinterest inspirations come to fruition.
Today, I finished the small bulletin board outside my office, the bulletin board behind my desk inside my office, and one of my doors-for the most part! I also put my character trait sayings back up.  I've been so excited to be back in my guidance office this year with sufficient space for all I need to do.  I had no bulletin boards last year, so even though boxes and such are still all over the floor- I spent most of the day laminating, cutting, and putting together my boards!
First is my board inspired by Danielle from School Counselor Blog.  I couldn't wait to do this board.  I purchased the puzzle pieces from a teacher supply store. (Trend- Classic Accents)  I traced and cut out the letters by hand.  I even punched holes to add the polka dots on them.  I found the border at Target in the $1 section.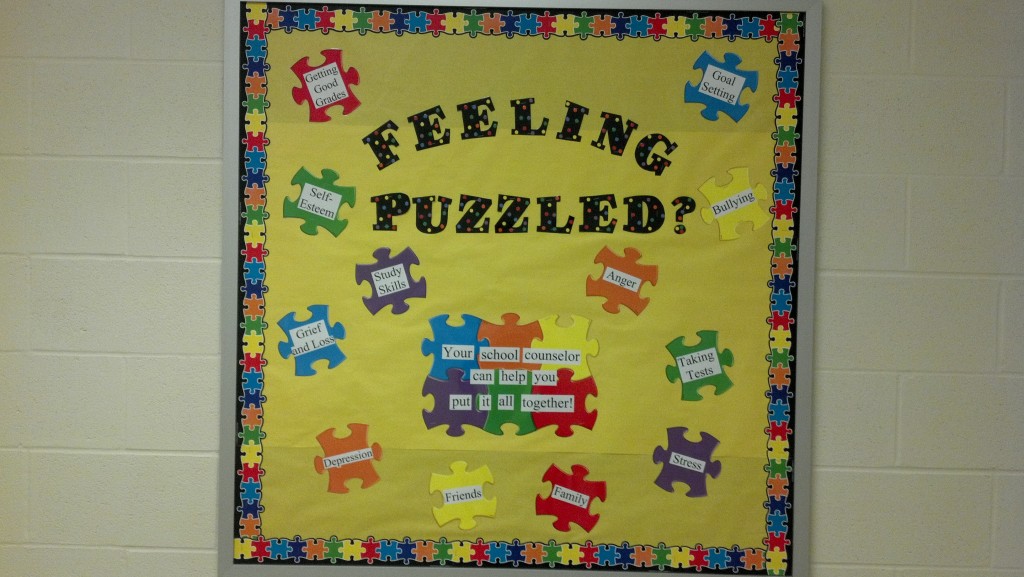 Also inspired by Danielle is my "What you say in here stays in here" poster I ordered from Vista Print.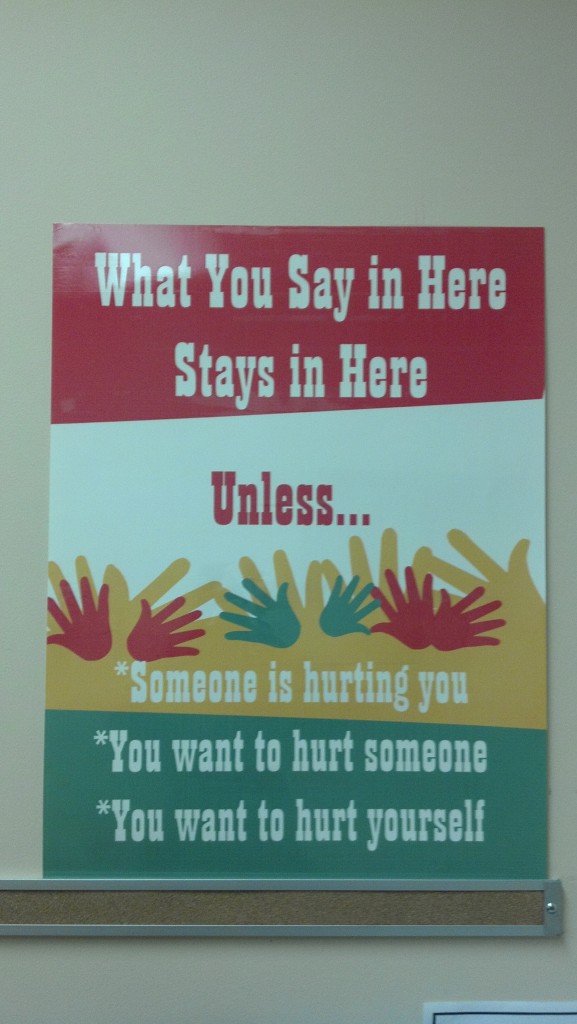 Next is my bucket filler board.  I first saw these buckets on a bulletin board here on Pinterest.  Here is my adaptation.  I purchased the buckets at the teacher supply store. (CTP- Designer Cut-Outs)  I decided to put the title "How will you fill a bucket?"  On each bucket, I added different ways to fill someones bucket such as saying kind words, smiling, and giving compliments. I have several extra buckets to add more ideas in the future. The smaller side of the board is for the monthly calendar, my lunch bunch schedule, and other schedules I'll need to see at-a-glance.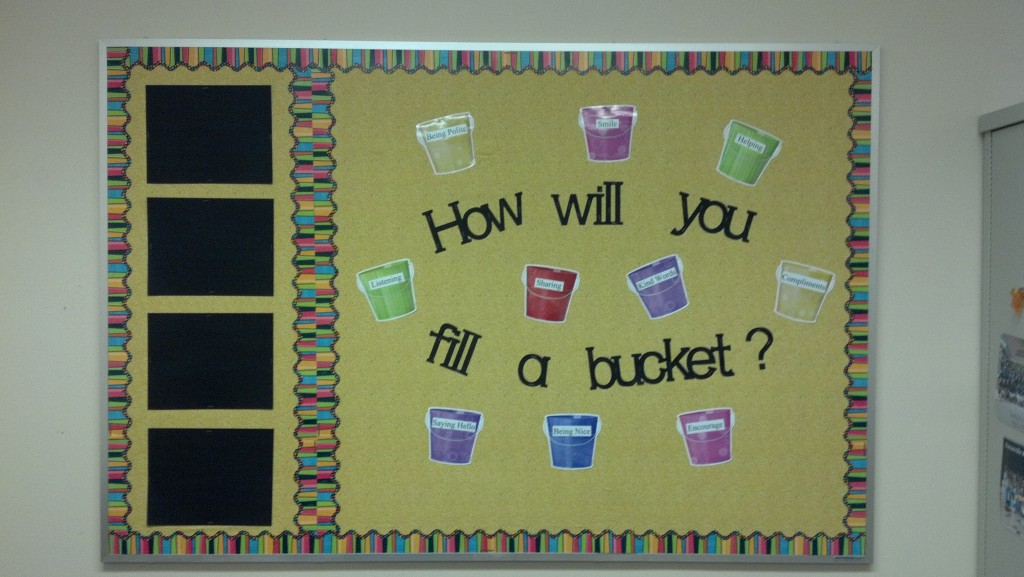 I've always had this on my door to show where I am.  I came across this pin on Pinterest and decided to try something new.  This is the door on the main hallway.  I have another door that enters into the student services suite area.  I'll be putting my buddy Garfield back on that door.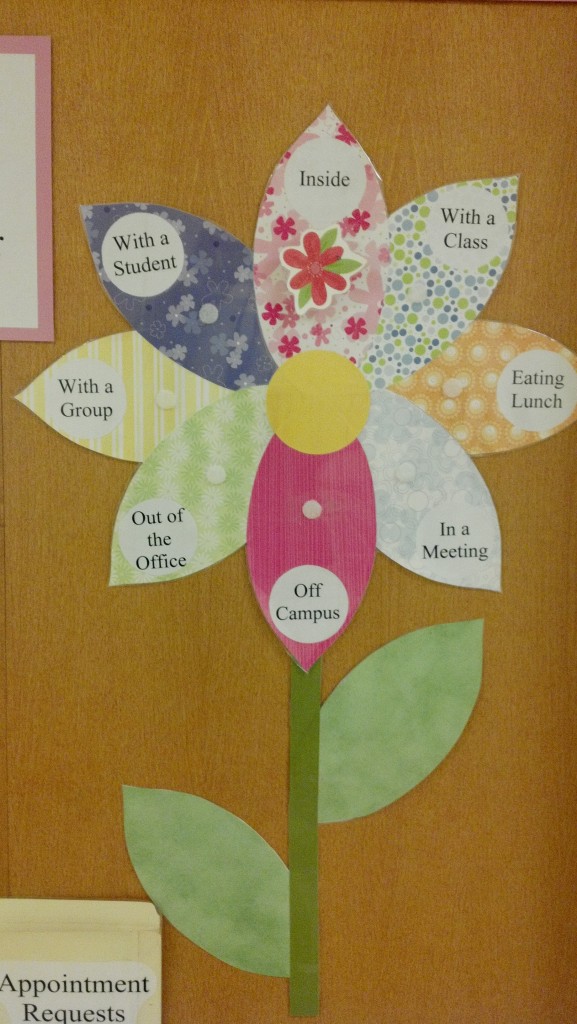 Finally, I have my character trait sayings.  I've had these for eight years.  I have no idea who created them, but I took them from a paper I received at a school counselor meeting and created this display.  I purchased to kids from a teacher supply store.  I'll probably create a caption to go with it at some point.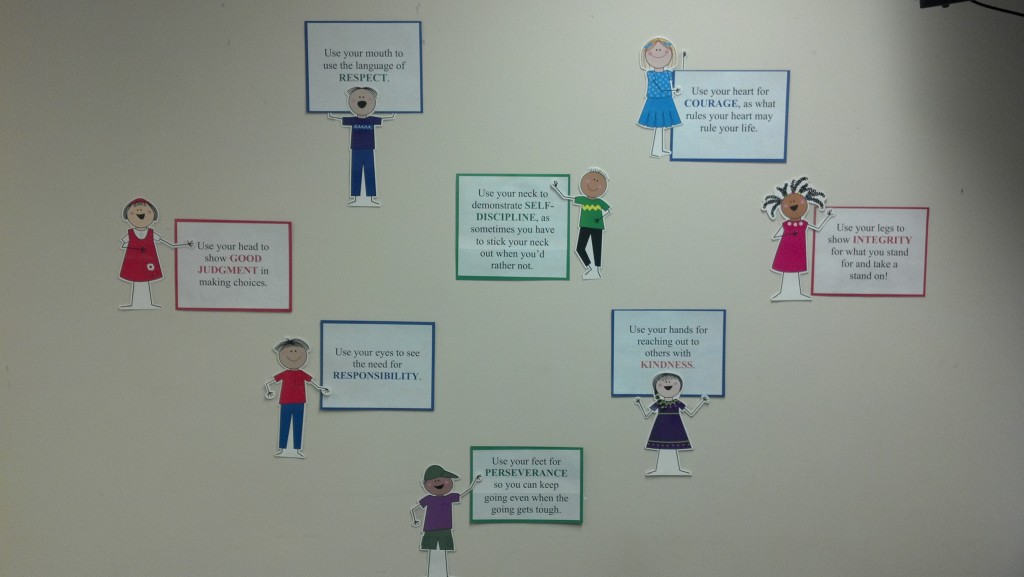 I still have A LOT to finish in my office.  We have several meetings and open house this week, so I am hoping I can have some final pictures by Friday.
Stick around!  You can follow Savvy School Counselor with free email updates.  As always, I'd love to hear from you.  Is there something special you've done in your office this year that you're excited about?
Follow @svyschcounselor
Related Posts via Categories