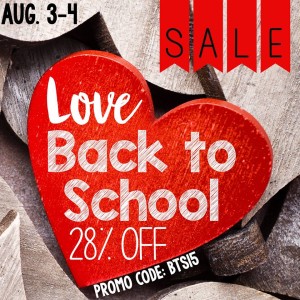 I'm excited to announce the next site-wide TpT sale happening at midnight tonight:  August 3rd.  The sale will run through Tuesday, August 4th.  During those two days, you can save 28% on all items in my store and most other stores on TpT.  All you need to do is use the Promo Code:  BTS15 for the complete discount.  I will be continuing the sale in my store through Wednesday, August 5th.  Please Note:  The promo code will no longer work on August 5th.  You will receive a 20% discount only on Wednesday.
Just click the photo above to visit my store!
Stick around!  You can follow Savvy School Counselor with free email updates.  You can also follow my  TpT Store to keep up with my latest products and freebies.  Coming soon:  A craft idea to welcome your staff members back to school!
Follow @svyschcounselor
Related Posts via Categories