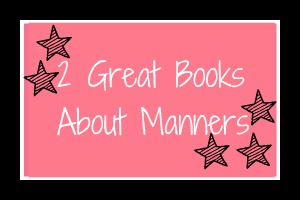 I have discovered several great books while cruising the boards on Pinterest for school counseling ideas. I ordered several late in the school year and decided to "test drive" a couple of lessons with my first and second grade friends.
One book I discovered and ordered is If Everybody Did by Jo Ann Stover.  I used this book during a second grade lesson and followed it with a drawing activity. This story illustrates what would happen if everybody did certain things like plucked flowers, slammed doors, and squeezed the cat.  The consequences brought laughter throughout the classroom. As we flipped through each page, we discussed why it is important to think about the choices we make.  Would there be flowers to look at and smell if everybody plucked them? Even though the over-the-top illustrations elicited laughter, our discussion helped my friends to really think about what would happen if they made poor choices and what a catastrophe the choices could lead too.  This lesson tied in very well with our discussion about our character trait of the month- good judgment.
After listening to the story, I gave each child a piece of drawing paper and asked them to illustrate some "If Everybody Did" statements. Some questions were- What would happened if everybody ran in the hallway?  What would happen if everybody threw garbage on the ground?  What would happen if everybody left their trays on the table in the cafeteria. The ideas they came up with were really cute.  Here is one student's interpretation of what would happen if everybody was late to school: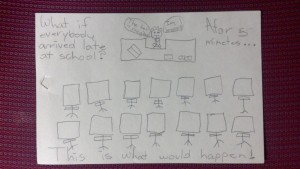 Another great book about manners is the cute and funny Do Unto Otters, by Laurie Keller. This book is about a rabbit who discovers that otters are his new neighbors.  Unsure if they will get along, he talks with owl about it.  Owl tells him to treat otters the way he wants otters to treat him.  Mr. Rabbit then goes on to name several characteristics he would want the otters to have including being kind and considerate.  They should also know when to say please, thank you, and when to apologize.  This book reminded me of Simon's Hook because of the extra dialogue and commentary throughout the book which were created to give examples and to evoke a few giggles!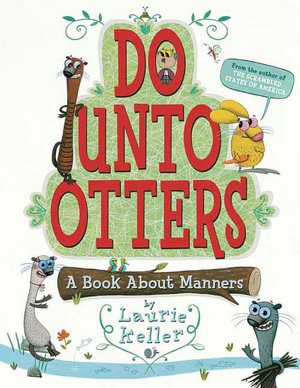 I printed and copied writing paper from Do2Learn.com and asked the students to write a sentence or two about how they show good manners.  After writing, they illustrated the sentence(s).  I gave them a list with several options to choose from just in case they couldn't come up with an idea.  Here are a few samples of their work:
Those students who finished before the lesson concluded flipped the paper over to a Do Unto Otters coloring page on the back.  I found the picture online at the author's website.  You can find a Do Unto Otters  multiple choice, word search, and quiz there as well.
I plan to use these books at the beginning of the next school year and would love to hear of other ideas to try! Connect with me!
Follow Savvy School Counselor with free email updates!!
Follow @svyschcounselor
Related Posts via Categories